The Lake Havasu High School Knights varsity football team celebrated Senior Night at Friday's last home game.
Seniors on the varsity squad are: Steven Kornowski, Joey Vance, Austin Emmert, Evan Konen, Michael Lopuszynski, Evan Anderson, Trenten Beyers, Brandon Hooker, Shea Koning, Jake Doyle, Anthony Trudell, Jeff Bailey, Adriaan Putman, Christian Denniston,Trey Kalauli, Sal Galan, Dustin Kloewer, Jacob Lamacki, Brendyn Macklem, Anthony Estrada, Tanner Saucier, Freddy Ramirez, Kaleb Williams and Austin Marsh.
The game ended in a 35-14 loss to the Verrado Vipers. Despite a valiant effort, the Knights came up short.
During the opening quarter, there were several incredible catches by No. 2 Steven Kornowski that wowed the crowd. After a few offensive attempts, it was time for the Vipers to strike.
Even though the Knights posed a stout defense, the Vipers happened to slip through to secure the first touchdown of the game. After the point after attempt had failed, the score was 6-0.
Not too long after, the Knights would face hardships on the offensive end. The Vipers would soon trap the Knights' quarterback in his own end zone and get the safety to make the score 8-0.
As the first quarter went on, the Knights gave it their all as they would soon find the Vipers strolling into the end zone again to make the score 15-0 after a good point after kick  to end the quarter. Going into the second, the Knights tried to get back on track.
After a legendary offensive run and some unreal catches by Kornowski, the Knights scored their first touchdown to make the score 15-6. The following point after kick attempt was blocked.
The Vipers found themselves in the end zone again with a successful point after kick  to raise the score to 22-6.
The third quarter ensued without much action for either team, as the defense on both ends took care of business.
Not even a minute into the fourth, the Knights scored their second touchdown of the game by No. 1 Jacob Schafer. There was also a successful 2-point conversion by No. 82 Kaleb Williams.
Things looked promising for the Knights, but the Vipers remained in control. After a couple more touchdowns by the Vipers, the Knights found themselves in a 21-point deficit.
In the end, the Knights fell to the Vipers in their final home game.
The Knights  have one more game next Friday at Agua Fria High School in Avondale.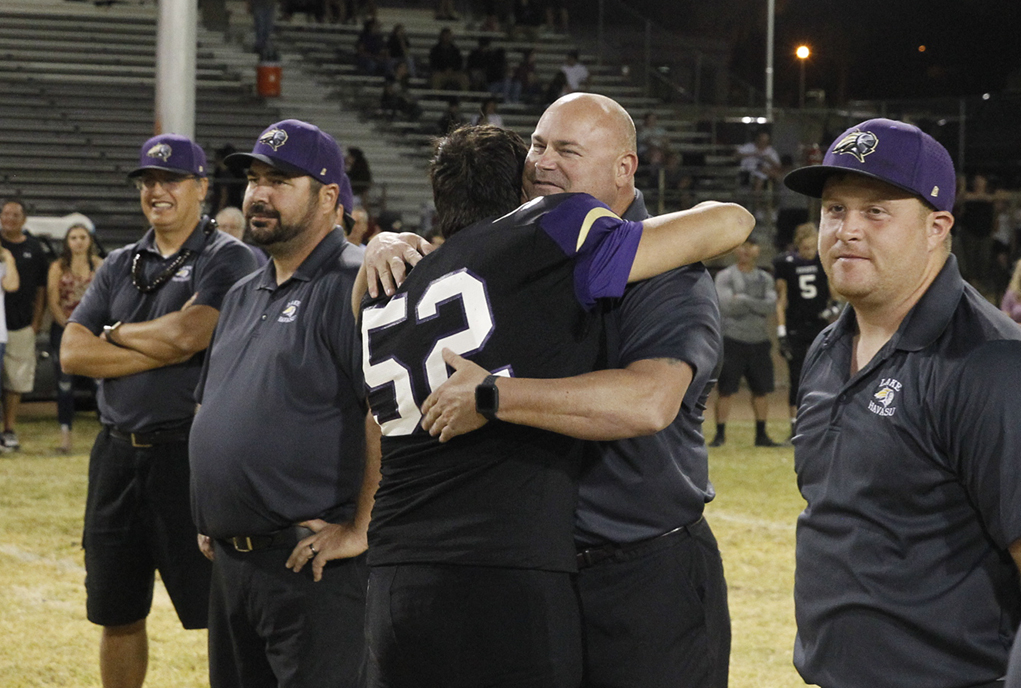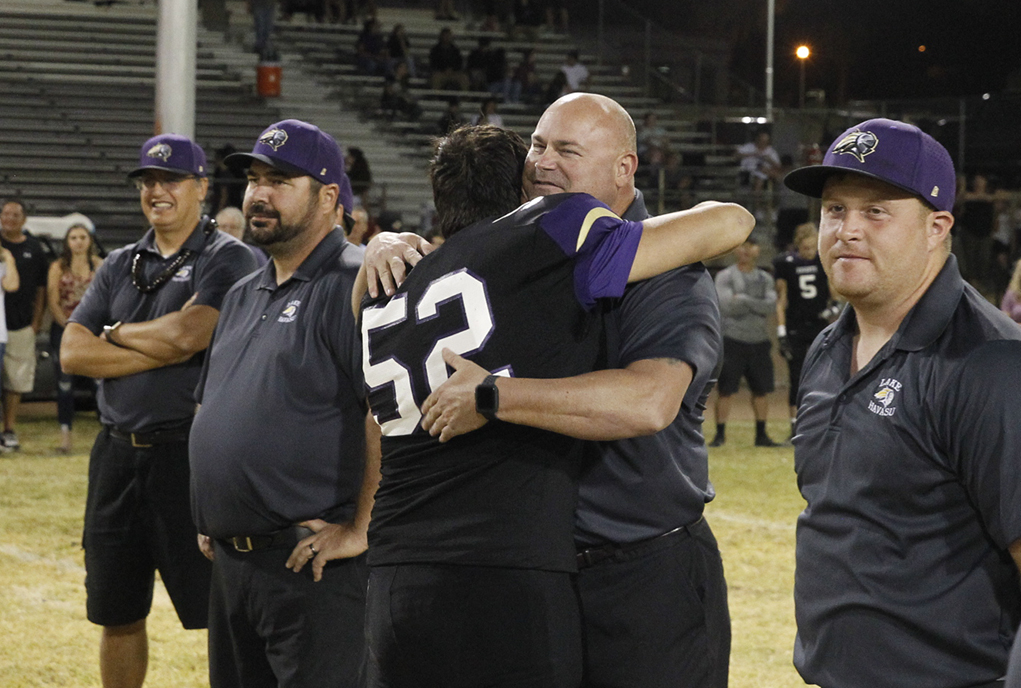 Jillian Danielson/RiverScene