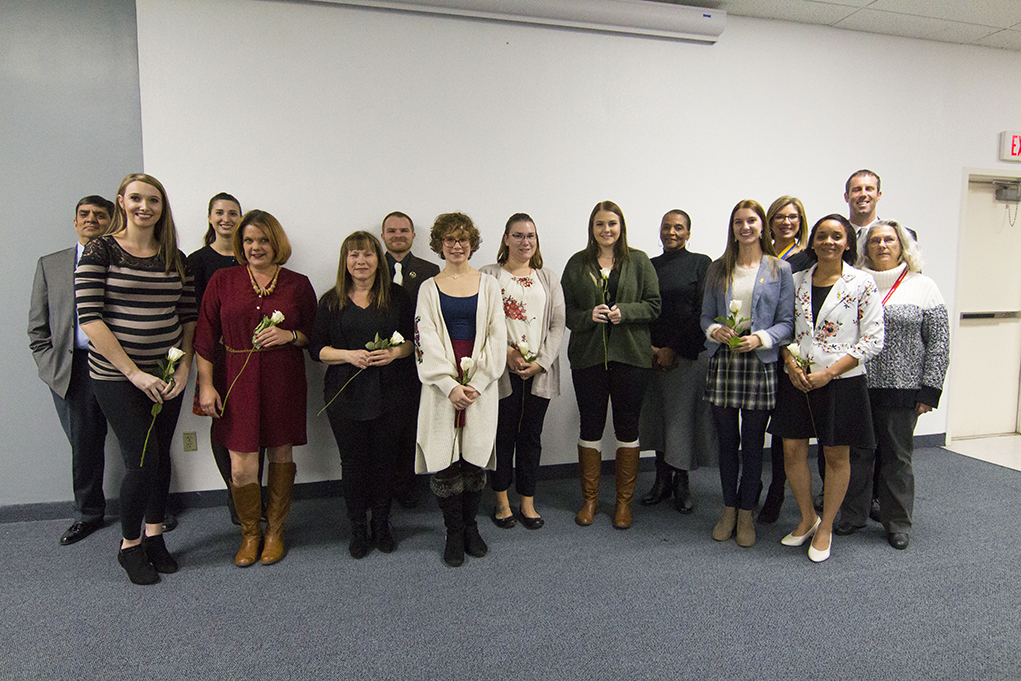 School Spirit
By Grace Usher Mohave Community College recognized eight students with commendable grade point averages and outstanding displays of leadership. These students were recognized with an induction ceremony into the college's honor society, Phi Theta Kappa, Alpha Chi Chi chapter. Friends and fam...
Read More
---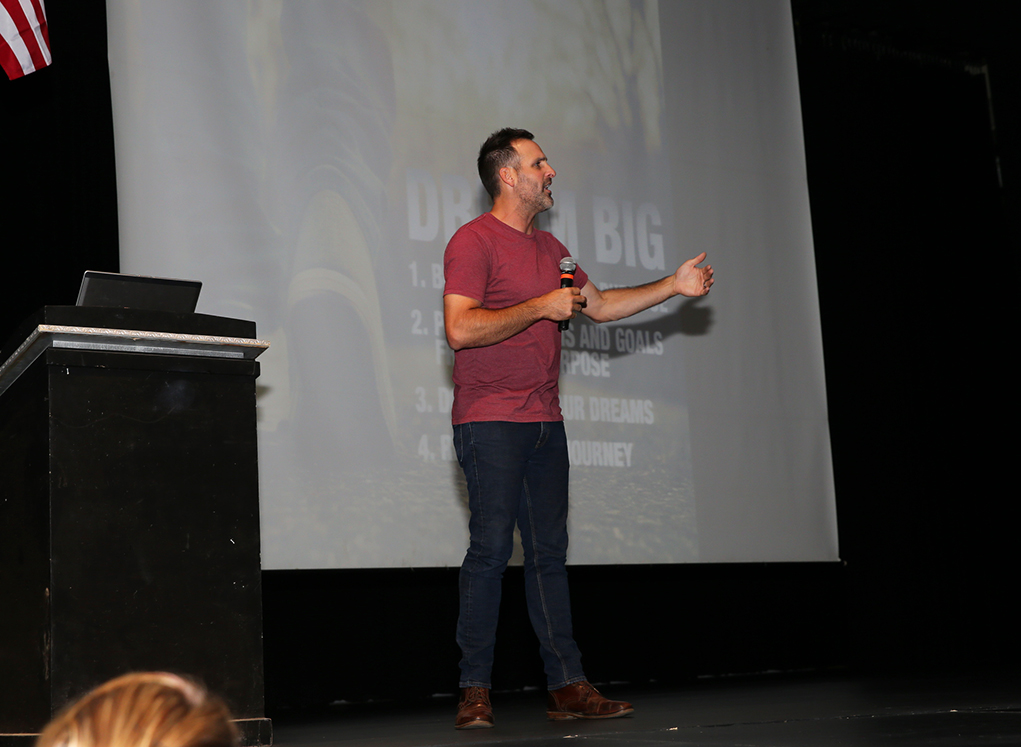 Community
By Grace Usher This school year will be met with a challenge. Rachel's Challenge is a nation-wide program that was inspired to counteract the negativity brought about by the infamous Columbine High School Shooting in 1999. The first victim of the shooting, Rachel Scott, left the world with ...
Read More
---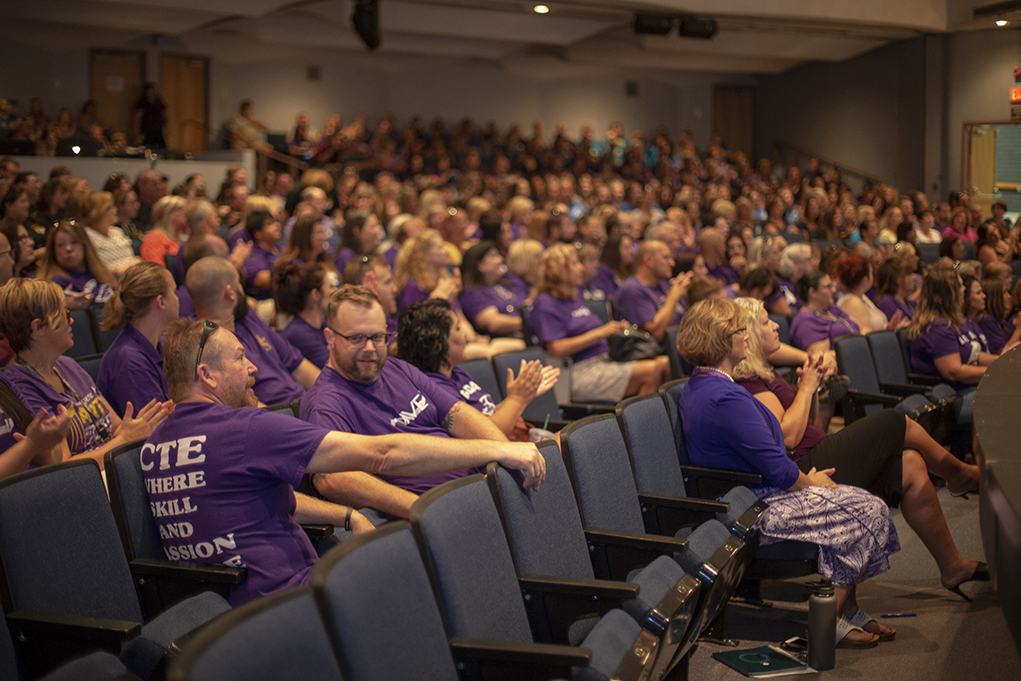 School Spirit
By Grace Usher More than 600 teachers attended the Annual Teacher Back-To-School Rally to kick-off the 2018-19 school year early Wednesday morning. Teachers from all six elementary schools, Thunderbolt Middle School, and Lake Havasu High School gathered in the Performing Arts Center at Lake Havas...
Read More
---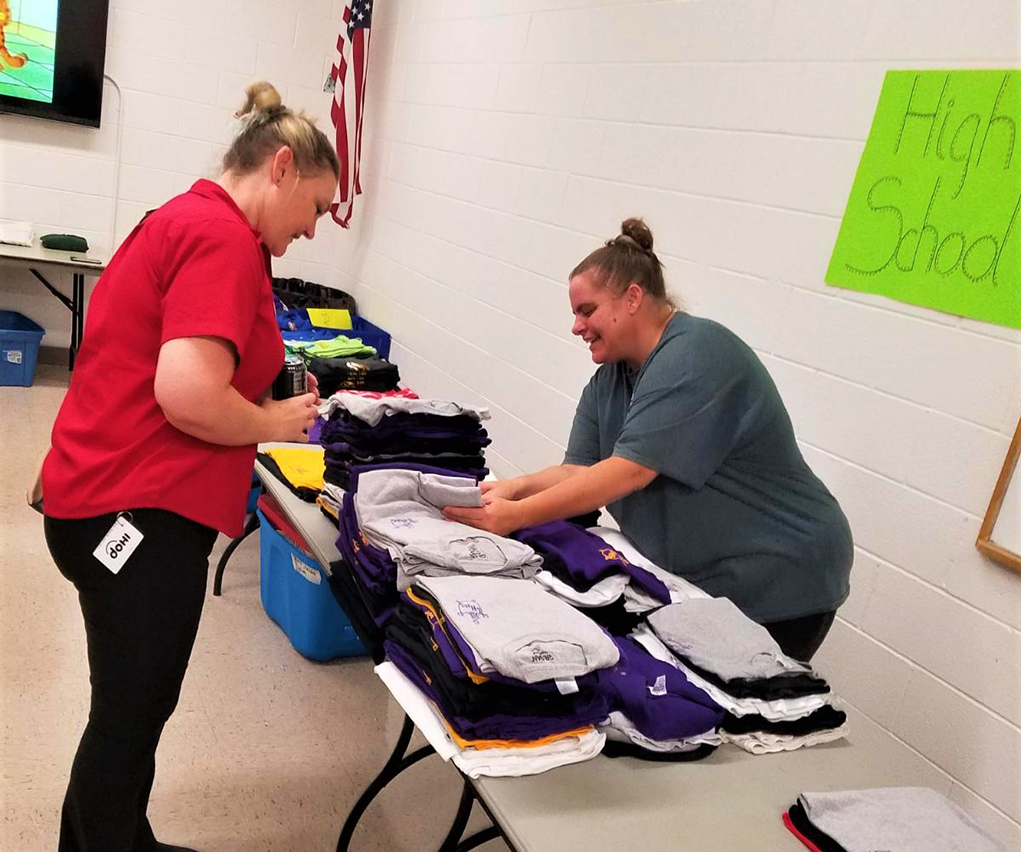 Non-Profit
By Grace Usher More than 900 clothing items were gathered to be donated to school-ages children for the upcoming school year. Organized by Pay It Forward Havasu,  the group has been coordinating the event for four years. "We wanted to give back to the community," said Rachel Kurth. The...
Read More
---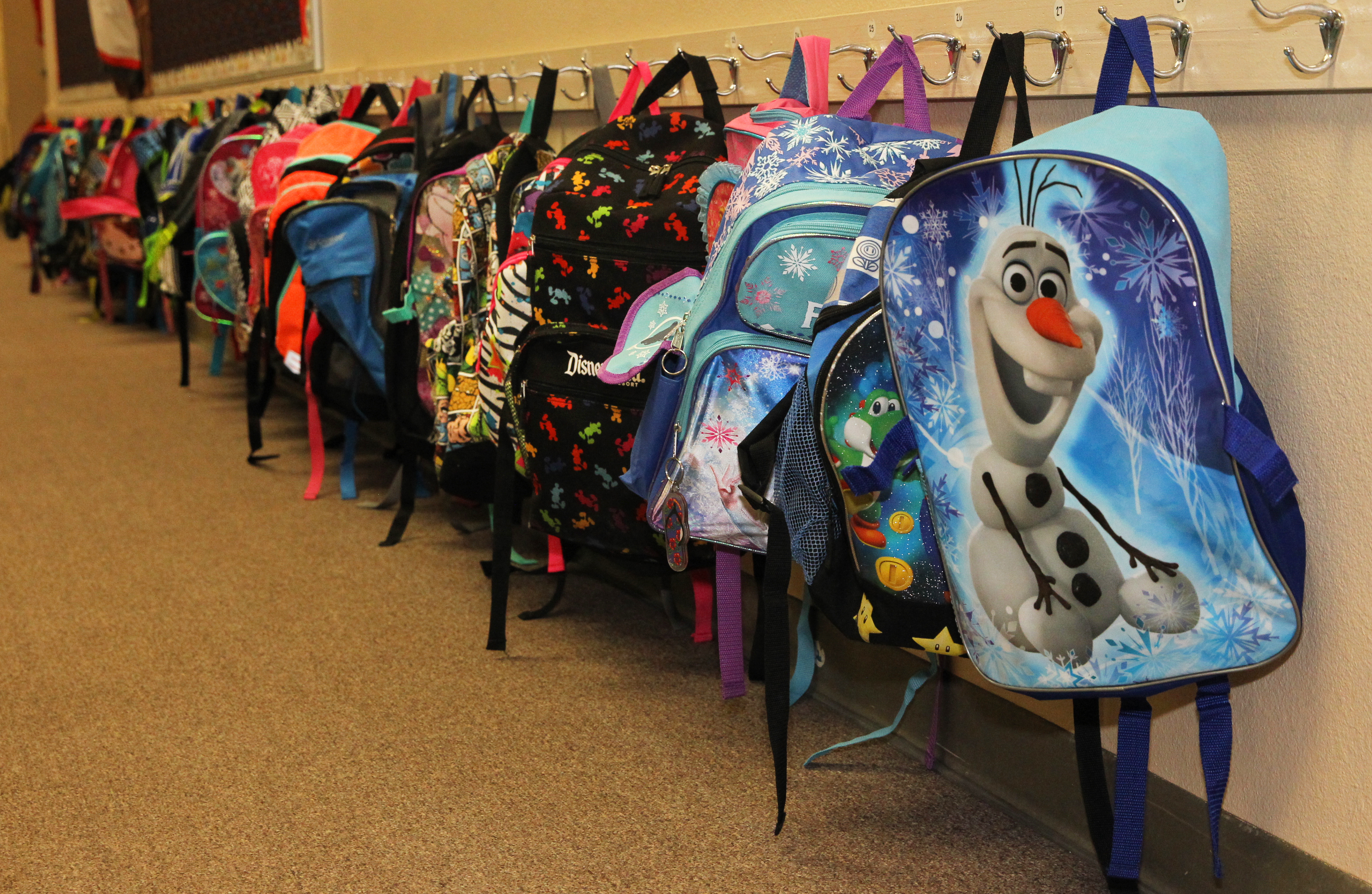 Community News
By Grace Usher For many parents, back to school can be a time of stress and anxiety. The long, unnerving supply lists can seem like a bank breaking situation, especially for those who struggle to just get by. Multiple organizations in town are combating this crisis to ensure that every student ca...
Read More
---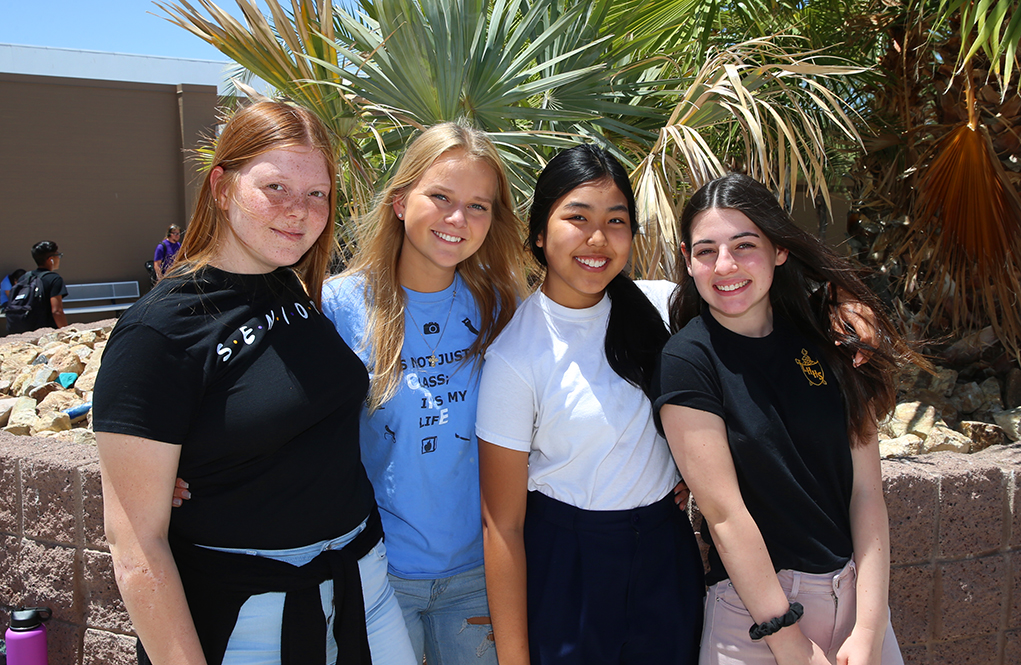 Student
By Grace Usher It is tradition to share a cultural exchange with students from the United States to foreign lands and vice versa. Those eligible are typically 12th-grade senior-level students who go through an application process to be chosen for either a semester or year-long term. ...
Read More
---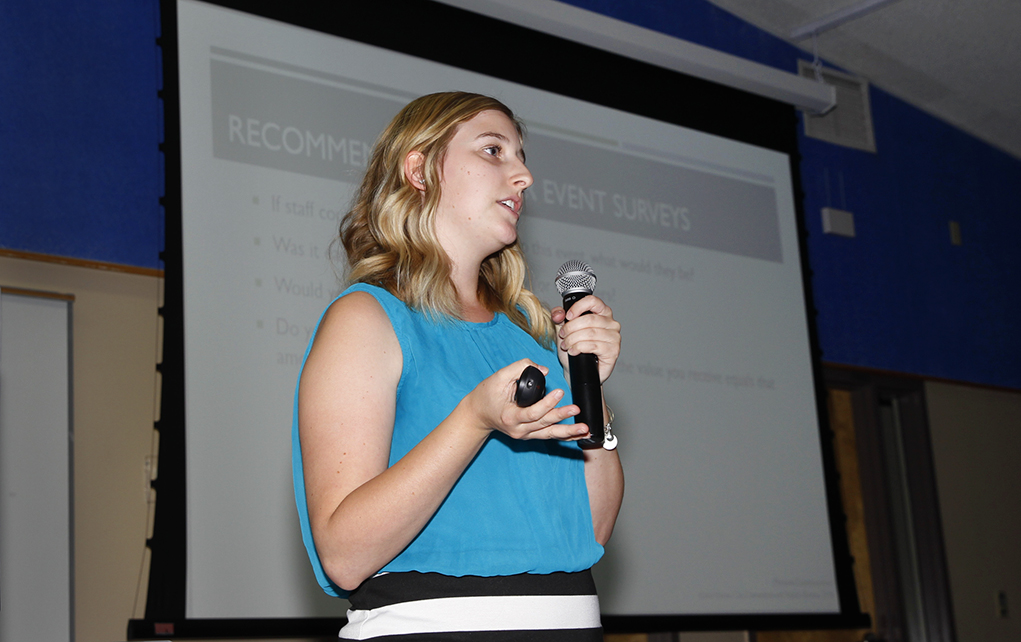 Student
By Grace Usher Soon to be graduates of ASU Colleges at Lake Havasu City  are wrapping up studies with the Pitchfork awards and by presenting senior capstone projects. Friday evening, students were awarded the Pitchfork awards at London Bridge Resort. Here are the winners of the 2...
Read More
---
Teacher
[caption id="attachment_272" align="alignleft" width="236"] Rebecca works with Kiera Romo at Starline Elementary. Jillian Danielson/RiverScene[/caption] Patience and dedication are traits that most teachers and mentors possess but one Lake Havasu teacher at Starline Elementary is going ...
Read More
---