Story
The Thunderbolt Middle School Thundercats competed in a cross country invitational with seven schools Saturday morning. The invitational was at ASU Lake Havasu. [caption id="attachment_35439" align="aligncenter" width="720"] photo courtesy Barb Stevenson[/caption] Here are the results: G...
Read More
---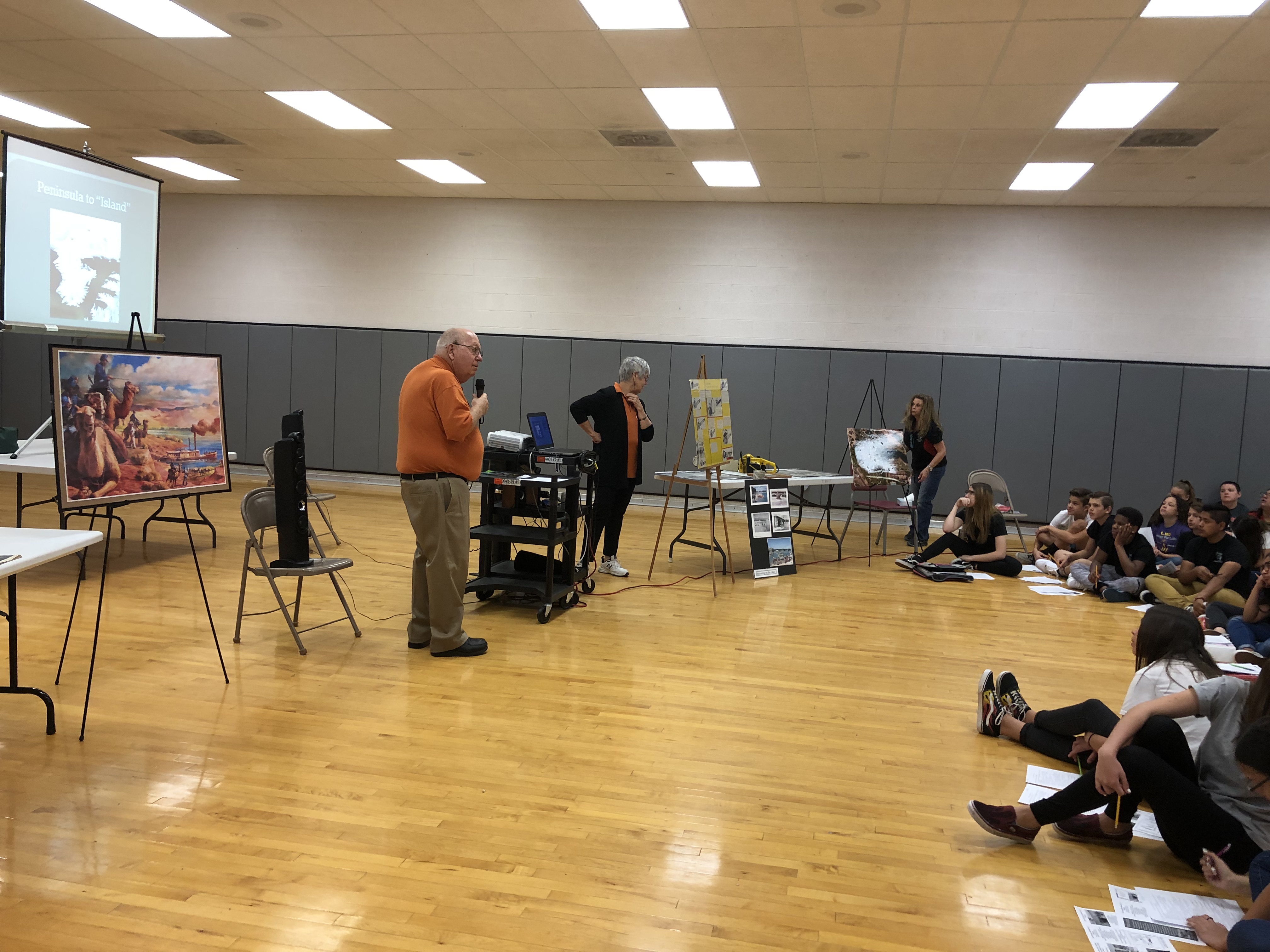 Community News
Representatives of the Lake Havasu Museum of History presented the past to seventh-grade social studies classes at Thunderbolt Middle School. Ed Walker, Cathy White and Jenny Anderson presented three periods of history of the area to the students throughout the day Monday. [caption id="attachm...
Read More
---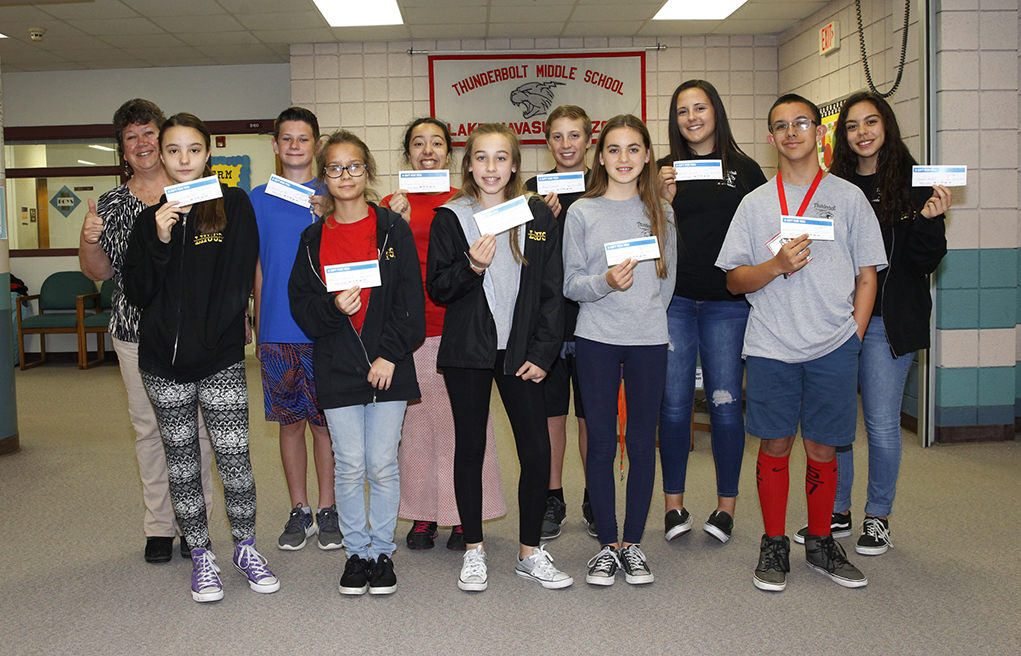 Featured, Story, Student
This week marks the third installment of the K.I.N.D. Project by RiverScene Magazine. Kids Involved in Nice Deeds (K.I.N.D.) is a series that features students noticed by teachers around school who perform random acts of kindness without any prompt. This week, RiverScene asked Thunderbolt Mid...
Read More
---