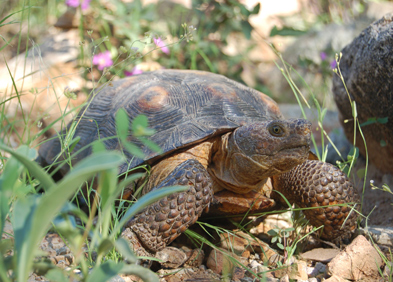 Featured
By Jayne Hanson The Arizona Game and Fish Department's Desert Tortoise Adoption Program is once again offering its annual adoption program of native, captive Sonoran Desert Tortoise to Arizona residents. These adorable, non-traditional pets cannot be released back into the wild for the loomi...
Read More
---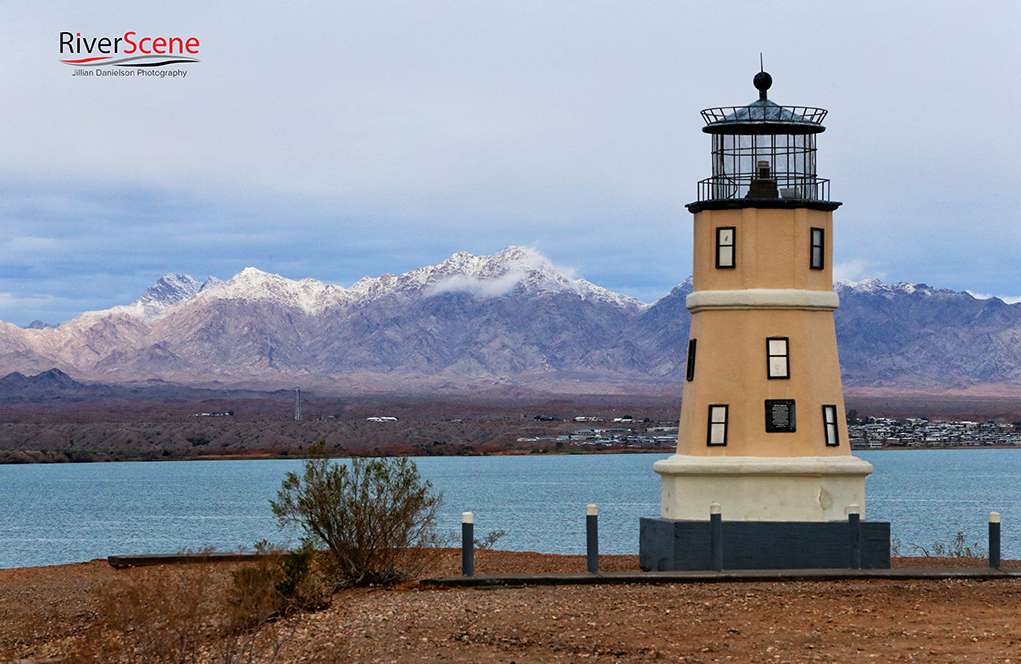 Featured
Lake Havasu City residents woke up to a winter wonderland cloaking Crossman's Peak Tuesday morning after a winter storm system moved through the Tri-state area. "A big trough of low pressure moved in from the northwest Monday," said Warning Coordination Meteorologist Dan Berc, of the Las Vegas Na...
Read More
---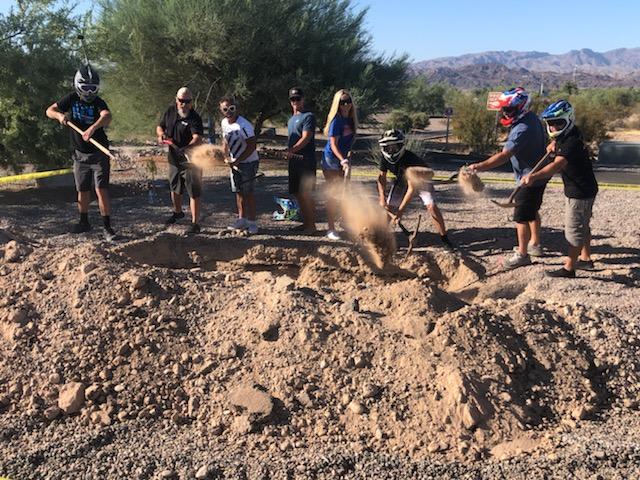 Community, Community News, Featured, Lifestyle, Story
By Jayne Hanson Groundbreaking for a new PWC Monument Project happened Wednesday on the island in Lake Havasu City as the three-phase project ramps for a September install. "It's on the corner of Beachcomber and McCulloch, on the island near the walking path," said Chris Hagest, PWC Monu...
Read More
---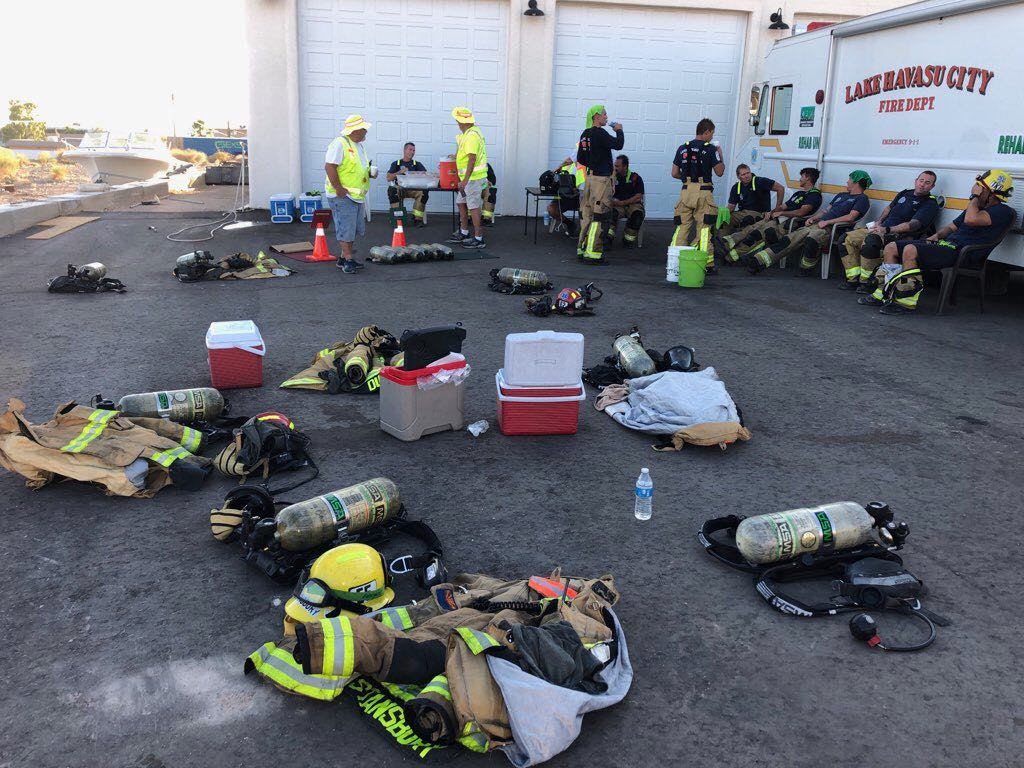 Citizen, Community, Featured, Spotlight
By Jayne Hanson Lake Havasu Community Emergency Response Team members routinely volunteer to help local firefighters and other first responders beat the blaze of Arizona's triple-digit temperatures. "The C.E.R.T. team is an absolute essential resource and an asset to the fire department an...
Read More
---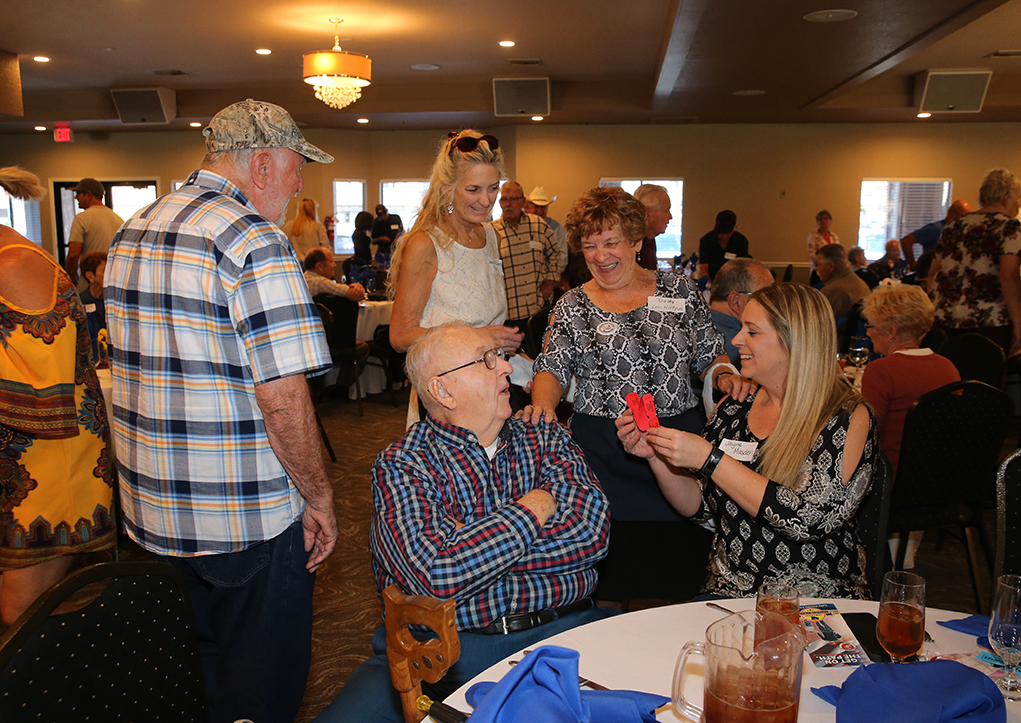 Community, Coverage, Events, Story
By Jayne Hanson It is among the Havasu Pioneers Reunion members where Lake Havasu City's possibly only and first urban legend originates – the arrival of Havasu's first fly that was brought to town by the circus. Even without a date, the circumstance is just one story that coaxes the nostal...
Read More
---
Entertainment
By Jayne Hanson Buddy the Elf is set to make his way through Lake Havasu City via Grace Arts Live's community theatre stage for the next three weekends. "Elf, The Musical" is based on the beloved holiday film "Elf" that follows the life mishaps, adventures and travels of Buddy the Elf. ...
Read More
---
Community, Non-Profit
By Jayne Hanson It's a self-proclaimed Labor of Love when it comes to monthly volunteer efforts that place niceties and necessities into the hands of deployed U.S. military men and women – but they want more. "This started off being small, and now it's grown," said Judy Harvey, Auxil...
Read More
---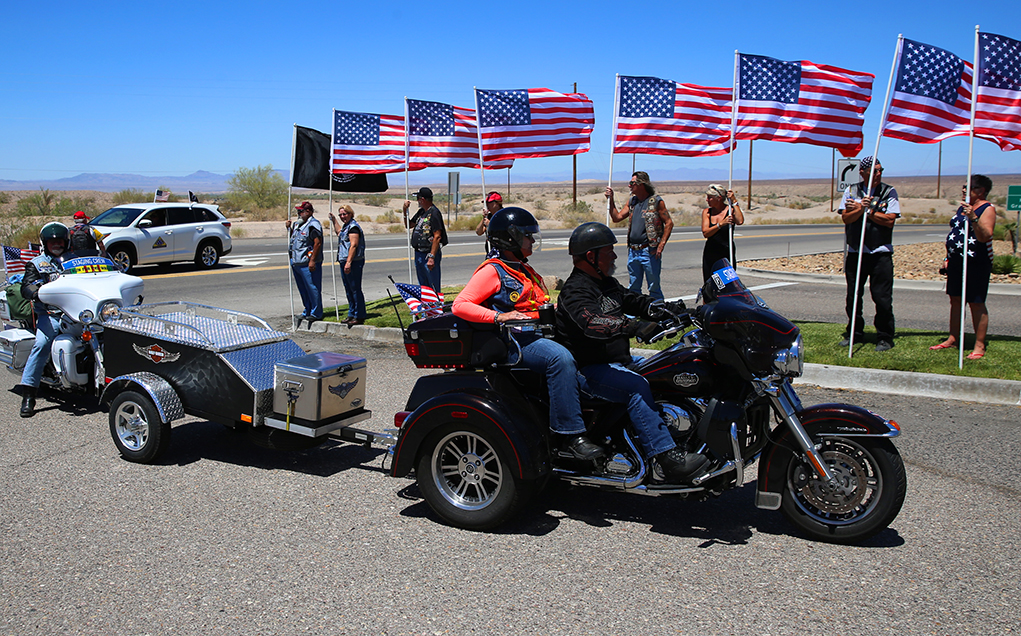 Events, Preview
By Jayne Hanson The message is, Freedom isn't Free. And, so they ride, to honor and to heal. Two waves of Run For The Wall riders are set to thunder by on Interstate 40 Wednesday during the kick off of the 31st annual journey to The Vietnam Veterans Memorial Wall in Washington, D.C. "We ge...
Read More
---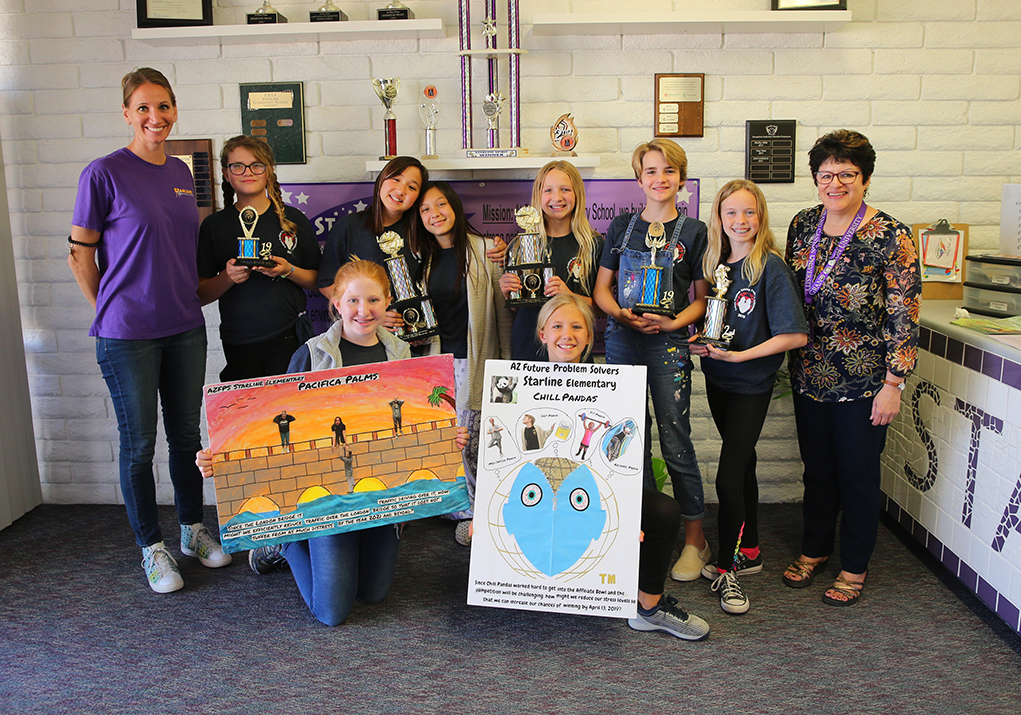 School Articles
By Jayne Hanson Four of Starline Elementary School's brightest students are set to advance to a national competition after prevailing over at least 10 other Arizona teams during a recent state competition at Arizona State University's Tempe campus. "It was really cool for a first-year co...
Read More
---
School Articles, Spotlight, Teacher
By Jayne Hanson Starline Elementary School teacher Bridget Hagest, of Lake Havasu City, has a knack for teaching that extends beyond the ho-hum standard to nurture critical thinking and kindness when it comes to her 39 combination fifth- and sixth-grade gifted students. Hagest's latest ventu...
Read More
---