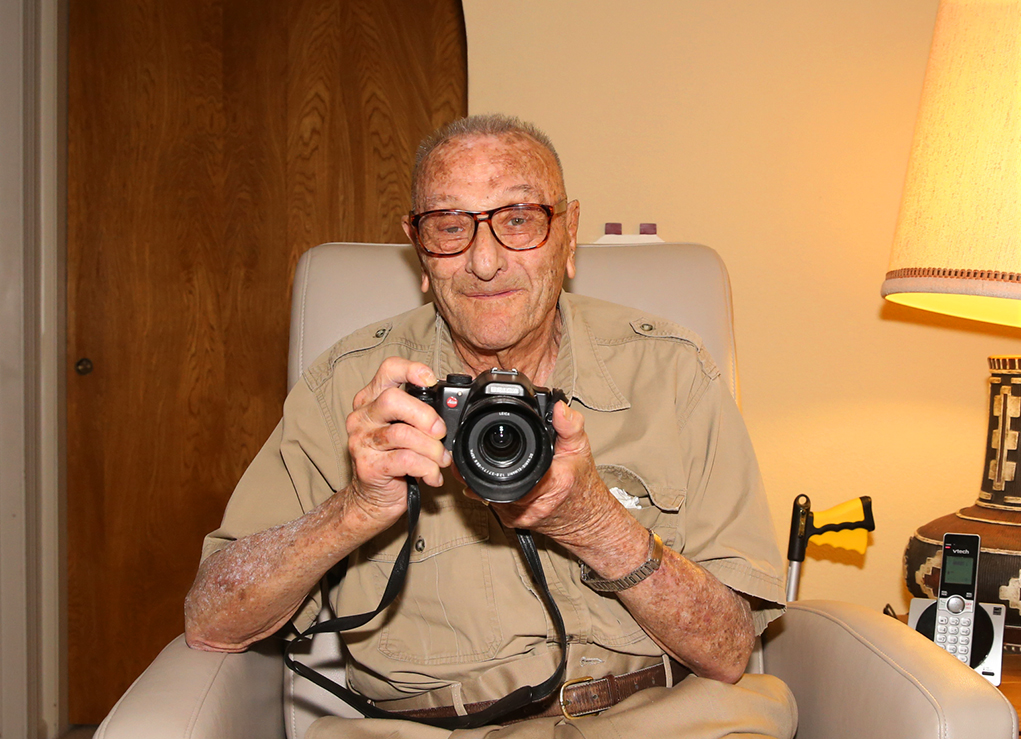 Spotlight, Veteran
By Jayne Hanson Frederic Ewing, 99, of Lake Havasu City, has been a pilot, professional photographer, Mobil Oil man, and U.S. military veteran during his near-century life span. As a young man, Ewing was eligible for the war draft in 1940 after graduating from college. With med school ahead, a...
Read More
---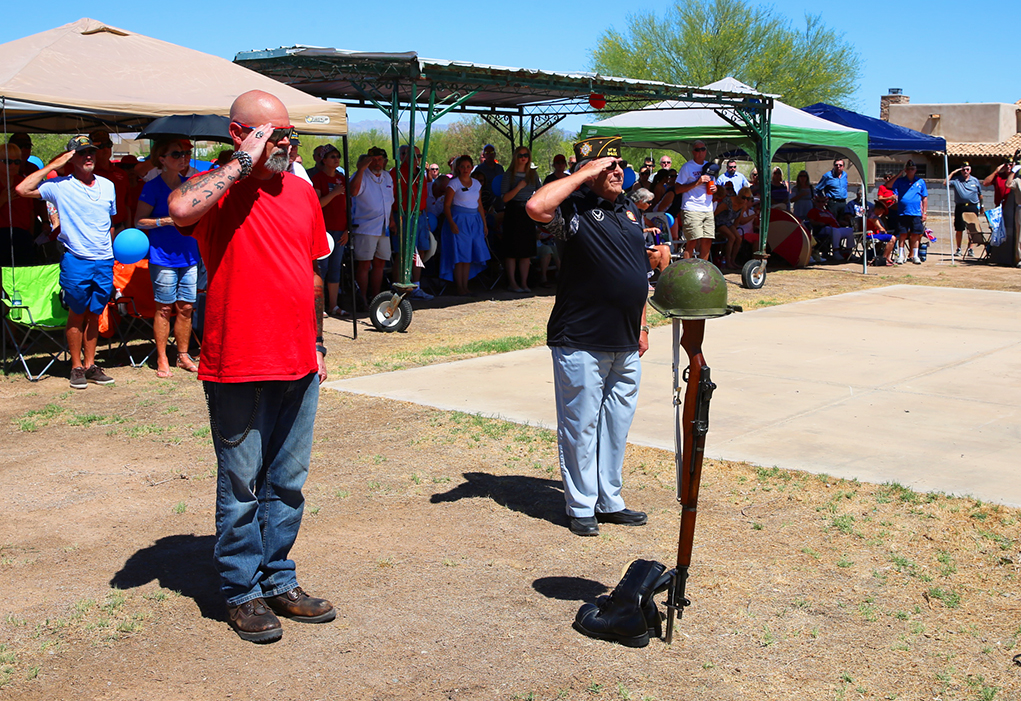 Veteran
May 5, 1866, a northern Memorial Day is said to have started  in Waterloo, N.Y., when Gen. John A Logan issued a proclamation calling for "Decoration Day" to be observed annually and nationwide. Logan was commander in chief of the Grand Army of the Republic, an organization of and for Union Civil W...
Read More
---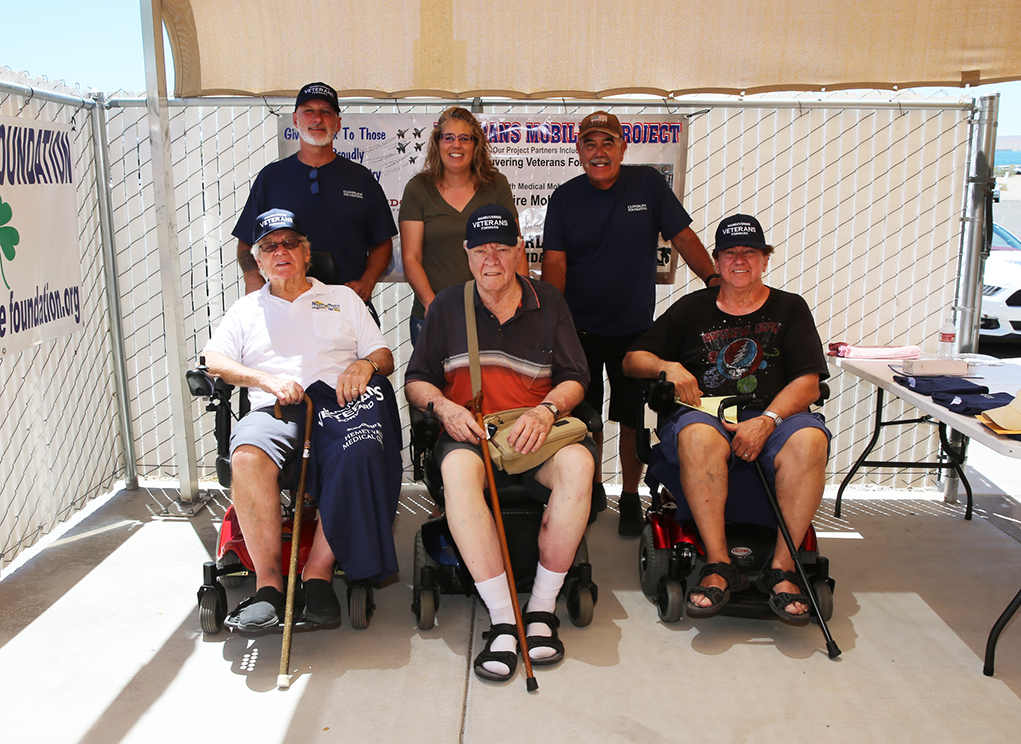 Featured, Veteran
Saturday at American Legion Post 81 in Lake Havasu City, three veterans and two children were presented with power wheelchairs from the Veterans Mobility Project. The project is an offshoot of the Cloverlane Foundation and Maneuvering Veterans Froward. Veterans and other recipients are nominated ...
Read More
---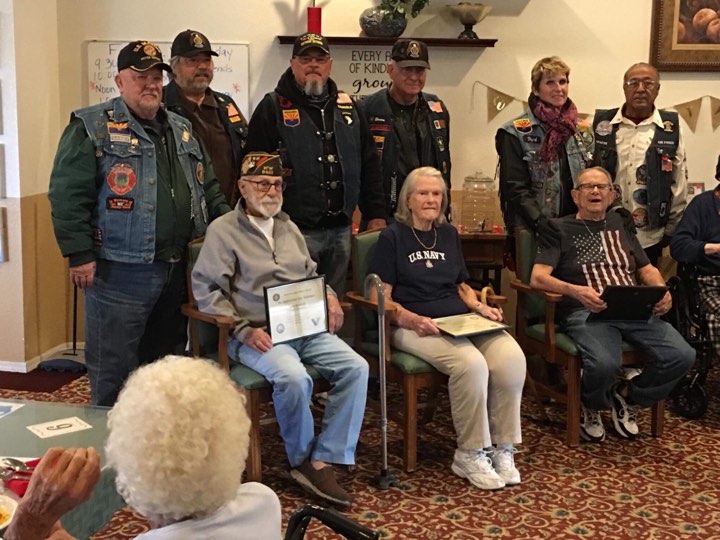 Veteran
Lake Havasu City American Legion Motorcycle Riders met with veterans at Prestige Assisted Living Wednesday afternoon. The riders presented the veterans with certificates of appreciation and thanked them for their service. [caption id="attachment_24138" align="aligncenter" width="300"] Photo Court...
Read More
---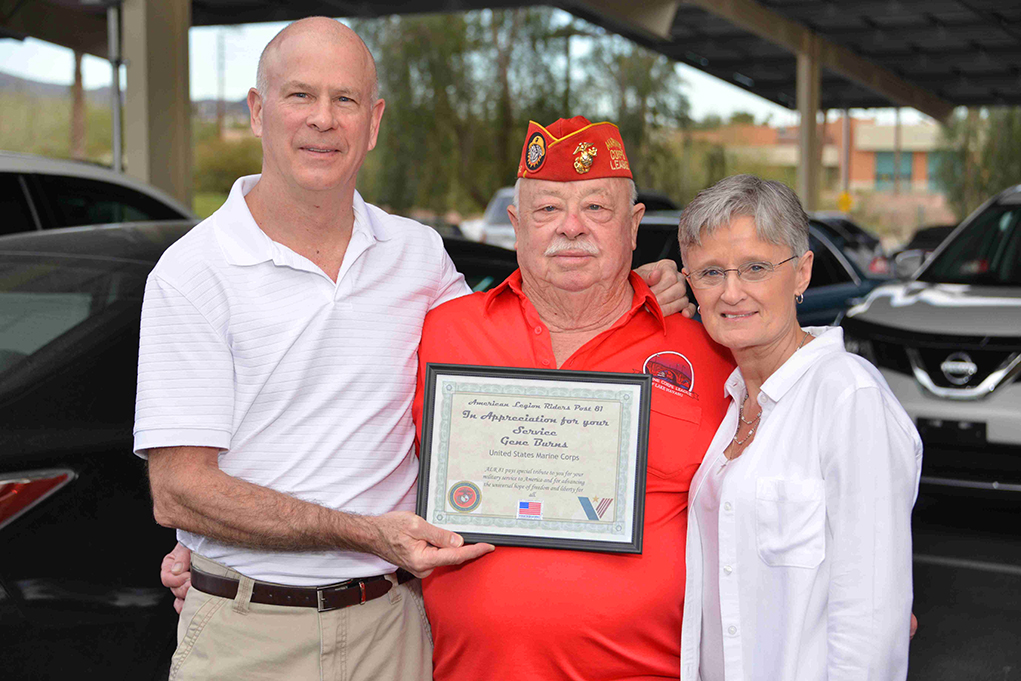 Spotlight, Veteran
The American Legion Riders of Post 81, in Lake Havasu City, honored Gene Burns, 87, for his unwavering volunteer effort of 25 years as Marine Corps League Color Guard Captain. [caption id="attachment_16141" align="aligncenter" width="1021"] photo courtesy Ron Silva[/caption] "This appreciati...
Read More
---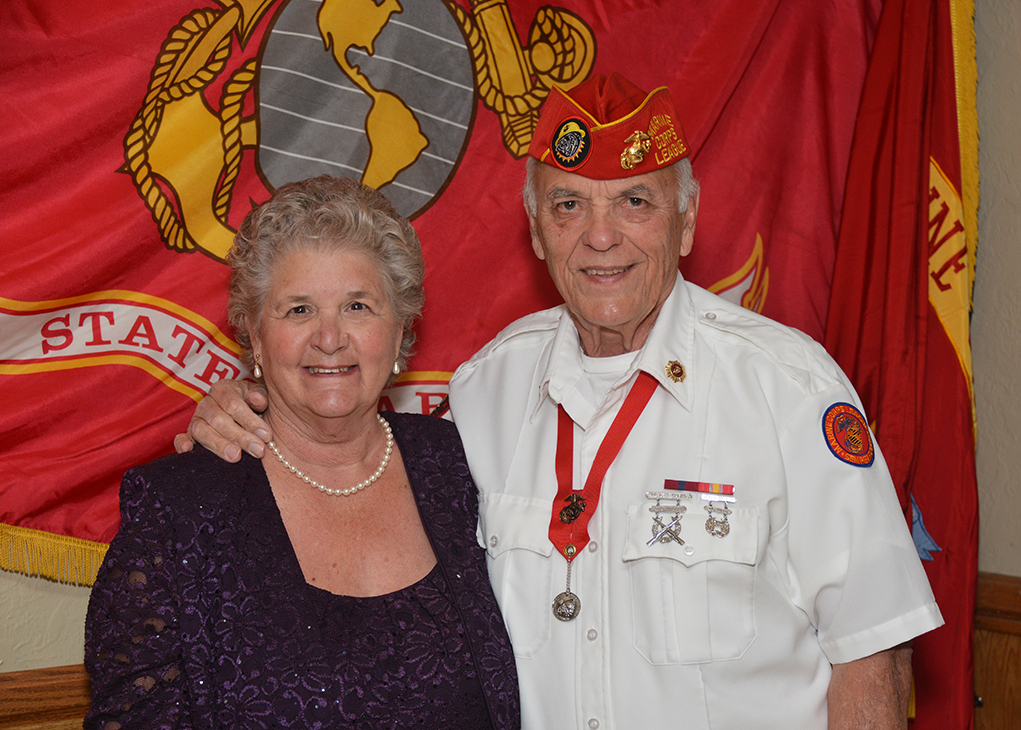 Spotlight, Veteran
He can be seen at every Marine Corps League event, camera in hand, recording for posterity untold numbers of memorials, meetings, Marine Corps Balls, fundraisers and other events. He is the person the League counts on to photograph every tiny detail of its events. [caption id="attachment_14706" a...
Read More
---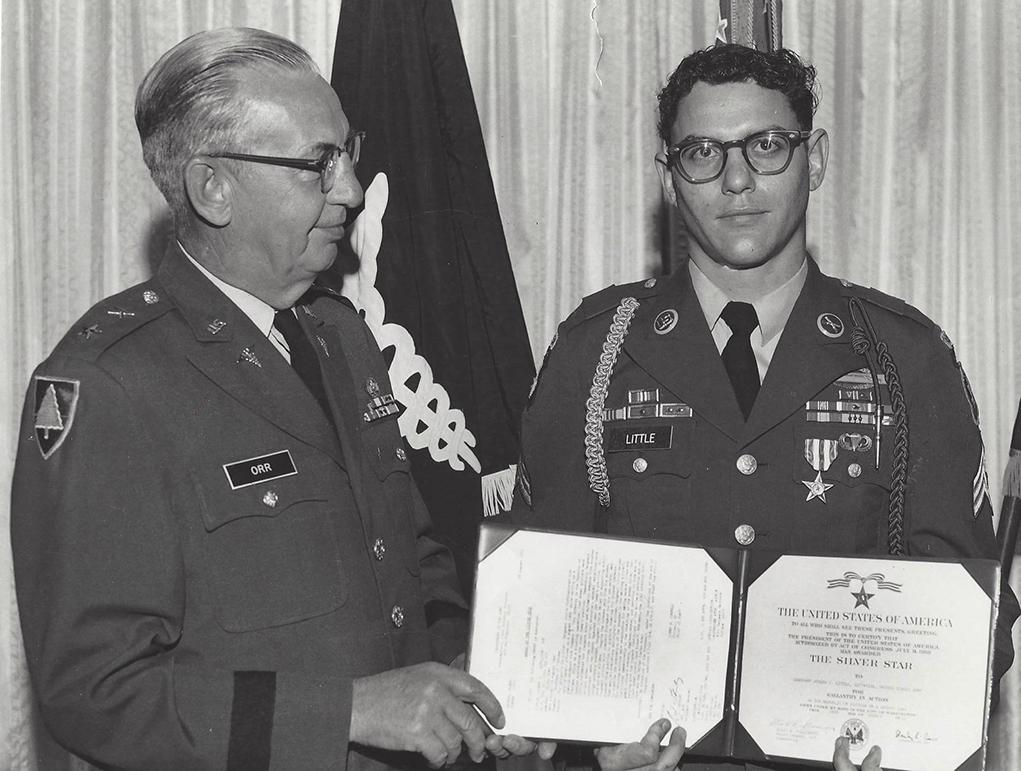 Spotlight, Veteran
Joe Little is one of two Lake Havasu veterans to be inducted into the Arizona Hall of Fame in 2016. He sustained major injuries during the Vietnam War and has had numerous surgeries since then, the latest just a few months ago. But he was determined to overcome his medical crises and go on to hel...
Read More
---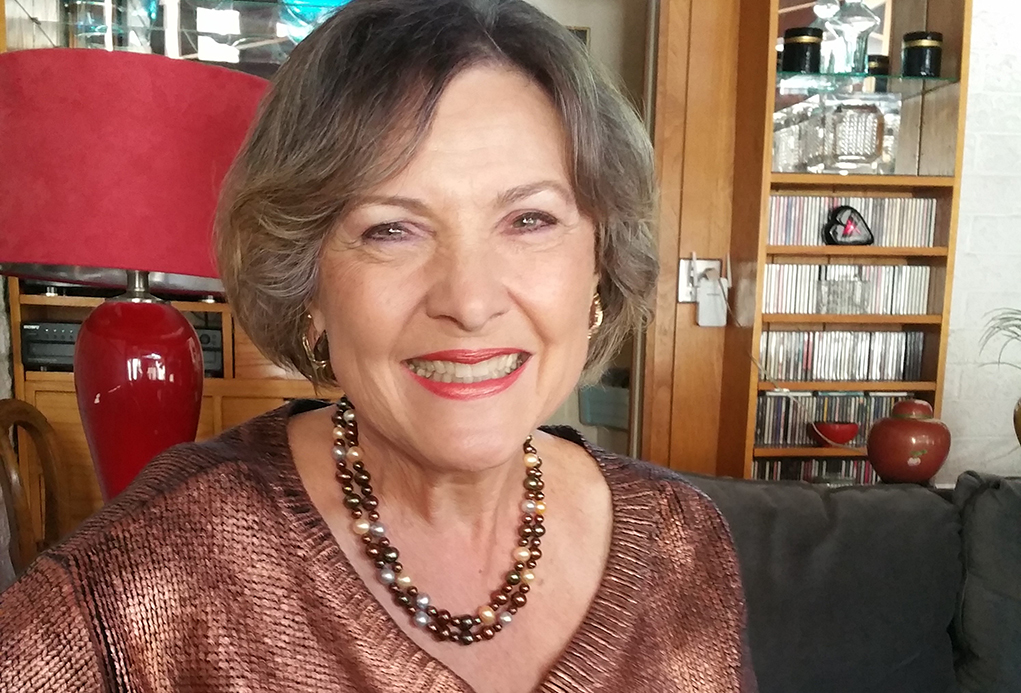 Spotlight, Veteran
Lake Havasu City is adding to its "Most Patriotic City" reputation by the addition of two more veterans into the Arizona Veterans Hall of Fame. Last year Havasu resident Lee Borgen was inducted, and this year two more Lake Havasu veterans have been selected. They will be inducted in a ceremon...
Read More
---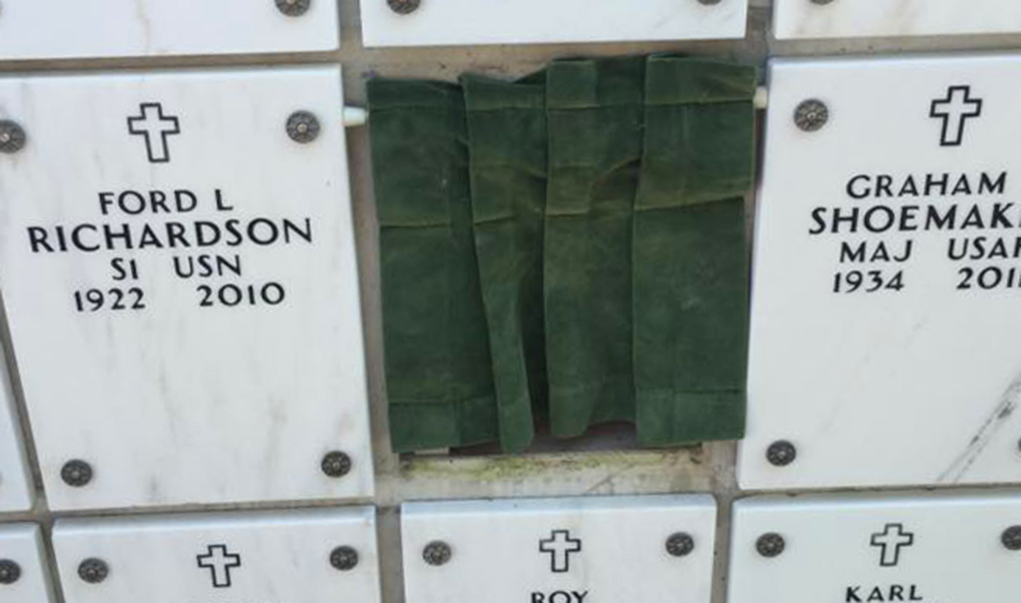 Spotlight, Veteran
I looked at the photo and couldn't believe my eyes. But allow me to tell you this story from the beginning. Since 1989, every year, 10 days before Memorial Day, hundreds of veterans and supporters gather in Ontario, Calif., to begin a motorcycle journey across America. This journey is called Ru...
Read More
---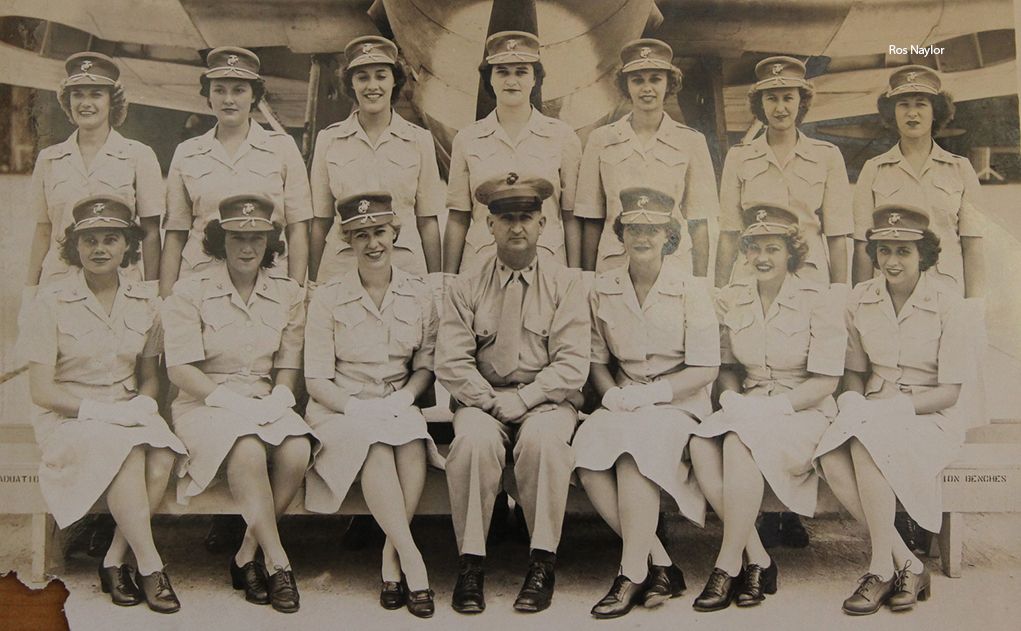 Spotlight, Veteran
Rosamond "Roz" Naylor grinned and her eyes sparkled when she talked about enlisting in the Marine Corps in 1943, during World War II. [caption id="attachment_5126" align="alignleft" width="234"] Roz Naylor at 93 years old, holding a photo of herself when she enlisted in the Marine Corps Leagu...
Read More
---